usRAP Launches New Online Trainings!
On December 1, 2018, usRAP's primary sponsor, the Roadway Safety Foundation, began offering new online courses to train the next generation of usRAP users. These courses are critical to achieving our mission of building capacity and empowering transportation officials at all levels to benefit from usRAP's data-driven safety analysis and planning capabilities.
These training programs were developed with the generous support of the Road to Zero Coalition's Safe System Innovation Grants initiative. RSF is extremely grateful for usRAP's inclusion among the inaugural cohort of grantees, and thanks the National Safety Council for its leadership in administering the grants program. More information about the Road to Zero effort is available here.

Courses and Materials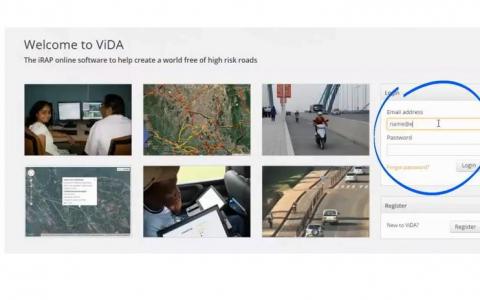 The Roadway Safety Foundation is pleased to offer free periodic trainings on use of the ViDA Software to develop safer roads investment plans and road network star ratings. Trainings will be announced here along with appropriate registration information. General information about immediate past trainings will also be available on this page. Individuals who have completed a course can access all training materials (Powerpoints, coding guides, etc.) by creating a username and password, pending account approval by usRAP staff.