ViDA Training: Salt Lake City, UT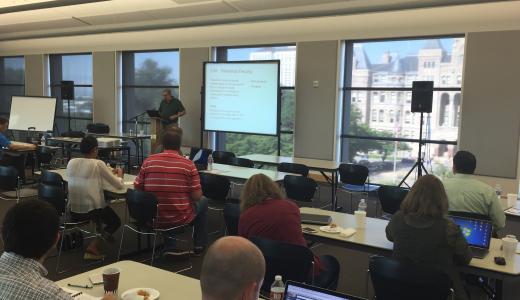 July 2016: Development of Safer Roads Investment Plans using usRAP's ViDA Software
The Roadway Safety Foundation, in cooperation with the Federal Highway Administration (FHWA) and the Utah Department of Transportation (UDOT), will be hosting a FREE, 1.5-day training session introducing the latest developments in U.S. Road Assessment Program (usRAP) and the new ViDA software for preparing safer roads investment plans for road and street networks. The training is open at no charge to state and local highway agency staff and consultants from all parts of the United States.
The usRAP ViDA software provides an innovative and cost-effective tool for safety investment planning that can be applied to any road network. Unlike traditional safety analysis tools that require extensive multiyear crash data, usRAP uses roadway feature data and crash prediction models to generate safety investment plans to guide project programming and investment priorities. usRAP has been recognized in the FHWA Every Day Counts (EDC3) program as a useful data-driven approach to identify potential projects for the Highway Safety Improvement Program (HSIP).
The ViDA software uniquely serves as the only available tool for identifying potential infrastructure improvements to reduce crashes, based on roadway features and traffic volumes, without the need for extensive multi-year crash data. ViDA analyzes both rural and urban road improvement needs by applying crash prediction models. The output of a ViDA analysis is a safer roads investment plan that identifies specific locations for safety improvements and specific countermeasures for application at those locations. The countermeasures considered for improvement projects include roadway, intersection, roadside, pedestrian, and bicycle facilities.
usRAP safer roads investment plans have been developed for the road networks of 3 state DOTs, 23 counties, and 2 other highway agencies. The ViDA software is an updated version of the previous usRAP Tools software. The training will be useful both to potential new users and as an update to anyone familiar with the previous usRAP Tools software. The ViDA software is a web-based application and is available able for use at no charge by highway agencies and their consultants.

As part of the training course, Utah Department of Transportation staff will speak on their experience in applying the ViDA software to develop safer roads investment plans for their state highway network.
The course presenters will include:
Doug Harwood, MRIGlobal, Kansas City MO
Reginald Souleyrette, University of Kentucky, Lexington, KY
Doug and Reg have participated in usRAP studies since 2004.
Travel expenses are the responsibility of the participants or their agencies. Hotel rooms at government rates within walking distance of the training venue will be available. The training venue is in downtown Salt Lake City and is accessible by TRAX light rail from the airport.
When
Date:
Wednesday, July 27, 2016 (All day)

to

Thursday, July 28, 2016 (All day)
Date: Wednesday, July 27, and Thursday, July 28, 2016
Time: 9:30 am – 5:00 pm MDT on Wednesday/9:30 am – 1:00 pm MDT on Thursday
Where
Location:
Salt Lake City Public Library, Conference Room 4
210 East 400 South, Salt Lake City, UT 84111
Training Program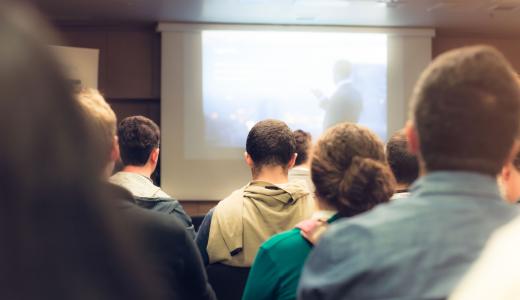 Training Program description:
• LEARN ABOUT Application of this effective network-level safety planning tool
• GENERATE Cost-effective safety improvement programs
for any roadway network, big or small
• LEARN ABOUT The new ViDA software that updates
and replaces the previous usRAP
Tools software